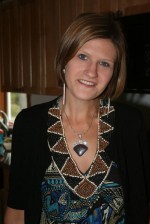 Danielle Pratt became anorexic when she was 12, started using marijuana and alcohol at 14, and started IV-using heroin when she was 17.
She is now 25. Up until a year ago, her life revolved around alcoholism, drug abuse, shoplifting, eating disorders, and numerous stints in jail and rehabilitation programs. Her memory of a couple of those years is lost to a substance-induced haze, countless blackouts and malnutrition. Her marriage fell apart when she left her husband and young daughter for a life of drugs, drink, and sleeping on other people's couches. She lost custody of her daughter, who came to forget who her mother was.
Mike Mitchell of Ellsworth, 31, has had an addiction problem for about 16 years.
He got involved in the gang culture in Connecticut, where he spent the first half of his childhood, and started smoking pot and drinking when he was only 9 or 10. He was introduced to opiates, including heroin, at 15, after his family moved to Hancock. He was in and out of jail and lost custody of his daughter.
Thanks to the Hancock County Adult Drug Court program, both Pratt and Mitchell have completely turned around their lives.
After only a year in the program, Pratt is today a straight-A college student and plans to become a substance abuse counselor. She lives at her parents' house in Somesville and sees her daughter, now 4, on regular weekday visits and occasional weekends. She is in the process of seeking shared custody of her child in an amicable arrangement with her ex-husband. And she has been free of drugs and alcohol for nearly a year.
Today, Mitchell is a self-employed sub-contractor. He received his general equivalency diploma last November, is currently enrolled in college for business management, and plans to start an indoor recreational center for youth when he gets his degree. Over the past year, he's been allowed to see his daughter on weekends, and he will receive full custody of her this June. He has moved into his own apartment, which he's outfitted for family life.
Pratt and Mitchell both credit the drug court program for their turnaround.
 "Drug court is the first program that worked for me," said Mitchell.
Previously, he'd done outpatient rehabilitation treatment, addiction meetings, and counseling.
"Nothing worked for me," he said. "The structure and constant oversight and rigorous treatment of drug court works."
 "We're really lucky in Hancock County to have people who care," said Pratt. "They're not there to get a paycheck. Because I've taken this opportunity and run with it, I have the support behind me now that nothing can compare to. I have people behind me that I can call for anything. It gave me a place where there were no judgments that I had to think about. It was just a place to stay sober and do what you're doing."
Unfortunately, she said, too many clients of the program don't understand its value.
"The big thing with drug court," said Pratt, "is not only do you need to not want to go to prison; you need to want to stay sober, because it's not a free pass. A lot of people take it that way. They think, 'Oh I can go to drug court and get out of prison.'"
At the same time, she said, the program is unfairly criticized because of those clients who end up back in jail.
"Yes, a lot of people might end up failing," she said. "But what about those people who succeed? How can you put a price on that? 'Well, we shouldn't have drug court because this many people fail.' What about the people who succeed and continue to do great things in their lives?"
The Hancock Count Adult Drug Court is a specialized court, under Maine's Judicial Branch, that is given the responsibility to handle cases involving drug-using offenders through comprehensive supervision, drug testing, treatment services and immediate sanctions and incentives.
According to information from the Judicial Branch website, the goals of the court
are to reduce alcohol and drug abuse among criminal offenders; enhance community safety by reducing criminal recidivism; increase accountability among offenders; and develop in offenders the personal, familial and societal assets and skills to become productive citizens.
Clients are accepted to drug court only after a rigorous screening process. Clients must agree to a guilty plea; in exchange, following drug court graduation, they can expect a greatly reduced sentence. Clients are closely supervised and treated by a drug court team, which consists of a specially trained judge, case manager, treatment provider, probation officer, prosecutor, defense attorney, and law enforcement officers, all of whom work together to support the rehabilitation of clients. For Hancock County, drug court proceedings are conducted at the Hancock County Superior Court in Ellsworth.
According to information from the National Association of Drug Court Professionals, the first drug court was in Miami-Dade County, Fla., in 1989, created by a group of justice professionals who "decided that the system as it existed was broken and there had to be a better way."
The group founded a concept that combined drug treatment with the structure and authority of a judge. This year, there are 2,459 drug courts operating in the United States; it is expected that they will serve more than 120,000 people. The success of the concept has spawned other types of problem-solving court programs. These include juvenile drug courts; hybrid driving-while-intoxicated/drug courts; family dependency treatment courts; tribal drug courts; campus drug courts; reentry drug courts; veterans courts; mental health courts; and domestic violence courts.
According to the National Drug Court Institute, a nonprofit organization that assists problem-solving court professionals, the key components that define drug courts include the integration of alcohol and other drug treatment services with justice system case processing, the use of a non-adversarial approach in the protection both of public safety and clients' rights; early identification of eligible participants; access to treatment and rehabilitation services; frequent alcohol and drug tests; coordination among team members as well as ongoing judicial interaction with clients; and partnerships with community organizations.
NDCI information says that drug courts have been found to reduce crime and save money. Nationwide, says NDCI, 75 percent of drug court graduates remain arrest-free at least two years after leaving the program; drug courts reduce crime as much as 35 percent more than other sentencing options. Nationwide, for every $1 invested in drug court, taxpayers save as much as $3.36 in avoided criminal justice costs  alone and, when considering other cost offsets such as savings from reduced victimization and healthcare service utilization, up to $12 for every $1 invested. Drug courts, says NDCI, produce cost savings ranging from $4,000 to $12,000 per client. The savings reflect reduced prison costs, reduced revolving-door arrests and trials, and reduced victimization.
According to information from the Maine Department of Health and Human Services' Office of Substance Abuse, Maine now has 14 state-funded problem-solving court programs: six adult drug treatment courts; six juvenile drug treatment courts;
two family treatment drug courts; and a co-occurring drug treatment court.
Of those, the Hancock County Adult Drug Court is celebrating the five-year anniversary of the program's admission of its first client. May has also been designated National Drug Court Month.
Like the national model, the Hancock County court focuses on the rehabilitation of selected, non-violent defendants, according to information provided by Dick Dimond, a retired physician living in Southwest Harbor who is the steering committee chairman of the Hancock County Adult Drug Court. Following a plea agreement, sentencing is deferred and "defendants addicted to alcohol and/or other drugs are diverted from jail while the multi-disciplinary drug court team provides strict, continual supervision and oversees a demanding, out-patient, community-based rehabilitation program lasting at least on e year."
Requirements of the court, said Dimond, include weekly or biweekly meetings of the clients with the drug court judge and team; being employed; being enrolled ina n approved educational program and/or performing community service for at least 20 hours per week; attending specialized treatment sessions several hours per week plus attending five to seven self-help meetings per week, such as Alcoholics or Narcotics Anonymous; daily phone contact and weekly meetings with the case manager; random drug testing at least twice a week; regular meetings with probation and/or other law enforcement officers; specific curfew and travel retractions' and searches of clients, their personal property, and/or their homes. Clients receive graduated rewards or sanctions, or punishments, based on their compliance or noncompliance with the rules.
Clients participate in the program for at least 12 months. Following graduation, most clients remain on probation for at least 18 to 24 months, without having to serve any additional jail time.
"In 2001, Maine implemented its statewide system of drug courts in several jurisdictions, but not in Hancock County," Dimond wrote. "By 2003, drug trafficking and drug abuse had become rampant throughout Hancock County, but neither state funding nor judicial resources were available to implement a new drug court. Therefore, a grassroots effort to create a local jail diversion program modeled closely after Maine's ADC and known as the Deferred Sentencing Project was initiated in 2004. Funded entirely through grants an private contributions from local citizens, businesses, and organizations, and led by retired Superior Court Justice Paul T. Pierson, the project's first client was admitted on April 22, 2005."
Because of the program's success in its first three years of operation, funding was taken over by the state in 2008, Dimond wrote.
To date, said Dimond, the program's results exceed those of adult drug courts nationally.
The statistics:
-59 individuals admitted and 21 clients currently enrolled.
-38 clients discharged; 28 completed the program successfully after an average of 16.5 months; 10 expelled.
– Graduation rate of 74 percent.
-Although six clients committed a new crime while in the program and four were convicted of a new crime after graduation, about 86 percent of graduates remain employed, enrolled in school and uninvolved in criminal activity for an average of 22.4 months after graduation.
For both Pratt and Mitchell, drug court made all the difference. These days, Pratt said, she doesn't take anything for granted.
"Sometimes it's hard to remember how much I screwed up and it's like, 'Why can't it just be over now?'" she said. "But when you've done the things I've done, it takes time."
At her parents' home recently, Pratt recalled her last relapse, a year ago.
"I've done it all and really I don't have anymore 'yet's left," she said. "Like, 'I've never done this or I've never lost a family.' I don't have any of that left. The last thing I have left is death. If I go back, that's almost definitely where I will be not long after. The last relapse I had, after three hours I was back to where I had been a year and half before that. And it scared me. It was awful – thinking about how far I had come and how easy it is to go back. It scares me. And it's a healthy fear."
Pratt had a wonderful upbringing with loving parents. There is nothing about her environment, she said, that led her into a life of drink and drugs. But, she said, she tends to go overboard on any endeavor, a tendency she attributes to a genetic disposition to addiction. The first moment she took a drink, she said, unable to stop, she had her first blackout. The drinking and marijuana continued through high school. She began to hang around with an older crowd, mainly in Southwest Harbor, and was introduced to heroin. She brought home friends who, she said, she would be devastated to see with her own daughter.
"I thought everyone was doing what I was doing," she said.
She went into a rehab program, the Open Door Recovery Center in Ellsworth, for the first time when she was 15. Her parents also placed her in a rehab program in Utah and a halfway house in Florida. But by that time, she was also abusing the medications that were prescribed for her eating disorder. Anxiety-control medications such as benzodiazepine were a particular problem.
"Even taking it right, my personality started to change," she said, "and I started drinking and smoking marijuana again. In a few months, I was abusing my medications and in a very short time I was IV-using again. I started using OxyContin [a narcotic pain-reliever] and IV-using my prescriptions."
Pratt was arrested for the first time when she was 18, for possession of drug paraphernalia. For a while, she bounced between jail, her friends' couches, and rehab programs. At around age 20, she had a long, three-year period of sobriety and stability, during which time she got married and had a baby.
But she continued to hang around with the same people. Without drugs and alcohol as a crutch, her eating disorder worsened. She became stick-thin and ended up crashing her car, with her daughter in the car, when she blacked out from malnutrition. At the eating disorder clinic where she was treated as an in-patient, she was prescribed medications which she proceeded to abuse.
"I came up with reasons to get more pills," she said. "I came up with symptoms, 'Well, you know, I need more pills,' and I ended up on four different narcotics that I was getting legally, so I though there was no problem with it. I was also getting prescriptions off the internet."
The drug abuse worsened.
"I started blacking out really badly, and ended up in jail," she said. "I think I was arrested 10 times between 2007 and 2008 for shoplifting. And I never remembered what I did and never remembered who I was with. I remember bits and pieces of that couple of years."
The sixth or seventh time she was arrested, she was denied bail.
"But I was so sick from being underweight and from malnutrition, and being so messed up on so many pills, they had to put me in the ICU [intensive care unit] in Blue Hill for five days," she said. "When they decided to discharge me from Blue Hill, they told me to go turn myself into jail. I decided I was going to get high and bring stuff with me to jail, so I got caught trafficking prison contraband."
In January 2008, she walked away from her family, knowing, at least, that her daughter would be safe with her husband.
"I moved in with someone who was doing the same thing that I was and was doing it all day long and didn't have any responsibilities," she said.
The shoplifting, drug abuse, and arrests continued.
"Every time I was in jail, it didn't matter," she said. "I was on so many medications in jail that I might have well have been on the outside. It just meant that I had less responsibility."
After one four-month term in jail, she got out on probation and went right back to her habits. After being confined another month and a half, her lawyer got her into Wellspring, a halfway house in Bangor. She doesn't remember much about that period of her life, she said. She saw her daughter sporadically.
"The pills I was taking, the ones I was really addicted to, were the anxiety medications." She said. "They didn't just take away the bad anxieties, they took away any anxiety – you know – any feelings of, 'My daughter needs me,' that internal voice. It takes that all away."
She did well at Wellspring for three months, until she spent one weekend binging on alcohol and prescription medicines.
"I got kicked out and sent to jail," she said. "And this time, jail was totally different. I was totally sober and it broke my heart, being there, not being able to see my daughter and her not wanting to talk with me on the phone or anything. She didn't really know me at that point."
Pratt was in jail for three months; she got out on June 1, 2009 and, thanks to the advocacy of a counselor at Open Door, was admitted to the adult drug court program.
Her last relapse was July 12, 2009.
"I was just going to go out to the bar and have a couple of drinks," she said. "I blacked out for four days."
She spent two days in jail, and hasn't lapsed since. For a while, she stayed at the home of her sponsor and began to see her daughter regularly. She attends substance abuse meetings five to seven times a week. She gradually moved into her parents' home. This past January, she started to take the University of Maine of Augusta's distance-learning classes in Ellsworth. She has received back her driver's license. Her eating disorder is under control and, in fact, she is required to maintain a minimum weight in order to drive. She plans to join an after-care program at Open Door after graduation. She now has weekly visitation rights with her daughter and is going through the process of obtaining a shared-custody agreement. And for the first time since her teens, she doesn't crave drugs or alcohol.
For Mitchell, everything started going downhill in 2007.
He grew up in Connecticut with an alcoholic father.
"My dad drank severely," he said. "Thirty beers, four to six pints of peppermint schnapps every day, taking us to parties. It was just insanity, but it was the life I was used to having."
When his family moved to Hancock, he wasn't really using anything besides marijuana. But his younger brother's friends were a party-going crowd, and drugs and alcohol flowed freely, he said. He was introduced to opiates and heroin when he was 15. A few years later, he was using both on a daily basis.
Part of the problem in rural Maine, he said, is the lack of activities for teenagers.
"There are very few things to do in Maine, compared with Connecticut," he said.
In Connecticut, kids could play football and mini-golf, go to movies and amusement parks and the beach, and other things.
"It's totally different here," he said. "There's not as much for kids to do."
That made it easy for him to get into trouble, he said.
Mitchell was doing opiates recreationally, but became a hard-core addict when he broke his arm and was prescribed pain medication. When the prescription ran out, he began buying opiates off the street.
He was caught for trafficking after he was introduced to a drug dealer in Portland, and he began to receive free drugs in return for recruiting buyers. A third party, who had signed up as a confidential informant, turned him in.
 "I wasn't actually a dealer," he said. "I'm guilty by association."
Arrested on two counts of drug trafficking of cocaine and heroin, he spent a few months in jail, then got out on probation. He stayed sober while he was in jail, but there were just too many temptations when he got out.
After just eight months on probation, he was arrested again on two counts of using cocaine and heroin. He spent another 2 ½ months in jail, and again got out on probation.
At that point, his probation officer suggested he'd better shape up, or he'd start getting more serious jail time.
Mitchell agreed. His main motivation for getting clean, by that time, was his daughter, who is now 5 and who was placed in the foster care system several years ago. He stopped seeing all of his old associates, and stopped going to bars or parties. He was accepted into the drug court program in February 2009.  He had two relapses a few months later, in June, and ended up spending another total of seven days in jail. But he was able to stay in the program.
Since then, he said, "I've done quite well."
He continued: "My father, my brother, and I have always been the type of people who said, 'Who cares; you're going to die anyway,'" he said. "That changed when my daughter was born. But I was addicted, and I couldn't stop. I feel like I have the tools now."
Those who choose to give up, he said, end up in prison.
"Another thing that really helped, for me, is knowing that somebody truly, honestly cares whether or not you make it," he said. "You're not alone. They truly have belief in every client. And they don't give up easily. And I think that's what addicts need."
Mitchell graduates from the program on June 11. Pratt graduates on June 25.
"Drug court has been the structure I need," Pratt said. "A lot of people don't take it as an opportunity. But if you do, it has made more difference in my life than anything, and I've been to many, many, many rehabs. It's made an amazing change and difference in my life."
 (Published in The Bar Harbor Times, May 13, 2010.)